Foreword from Prof. Helen Higson
If you are reading this Handbook you have probably agreed to take on the very important role of Programme Director. I would like to thank you for agreeing to undertake this role – one that is central to our students' learning experiences at Aston University. You may not feel it, but Programme Directors have a very important part in the life of the University and this Handbook seeks to ensure that you have all the information and support that you need to carry out this role.
This Handbook has been produced because Programme Directors asked us to produce it and its production also signals to others how important Programme Directors are and the need for them to be able carry out their role as effectively as possible. The aim of the Handbook is to provide a comprehensive introduction to the role of Programme Director and to provide a shape to the role so that Programme Directors (and others) have a clear understanding of their remit.
The Programme Director role can be a complex one, including involvement in programme design, annual and periodic monitoring, team leadership, student academic support and pastoral care amongst other things. Due to all this work, the role benefits from planning which the Handbook focuses on facilitating. We aim that the Handbook provides Programme Directors with an accessible 'go-to' source of key information. Although we have tried to think of everything that you might need and have made reference to the relevant University policies, please feed back to us things that are missing and we will include that in the next edition.
I wanted to end by emphasising why the role of Programme Director is important to our students, your Schools, the University, and indeed to yourself in terms of career development. It is a valued and critical role in the heart of the University's structure and processes. It is an opportunity to shape outstanding learning experiences for the next generation of experts in the field. In doing this you become part of a network of Programme Directors across the University (about 120), and I would encourage you to make contact with each other across Schools and subject areas to create a supportive community of practice. Finally, the role should allow you as an individual to demonstrate your creativity and innovation in a leadership position, in doing so furthering your own career.
This Handbook has been produced with the input of a large number of Programme Directors and other Aston staff. It was written and edited by Dr Rowena Senior from the Centre of Learning Innovation and Professional Practice.
Good Luck with your role, I hope this Handbook proves useful.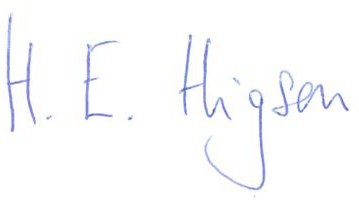 Helen Higson
Professor of Higher Education Learning and Management Deputy Vice Chancellor
6 revisions
4

2
Page information
Published: 6 years ago
Updated: 5 years ago